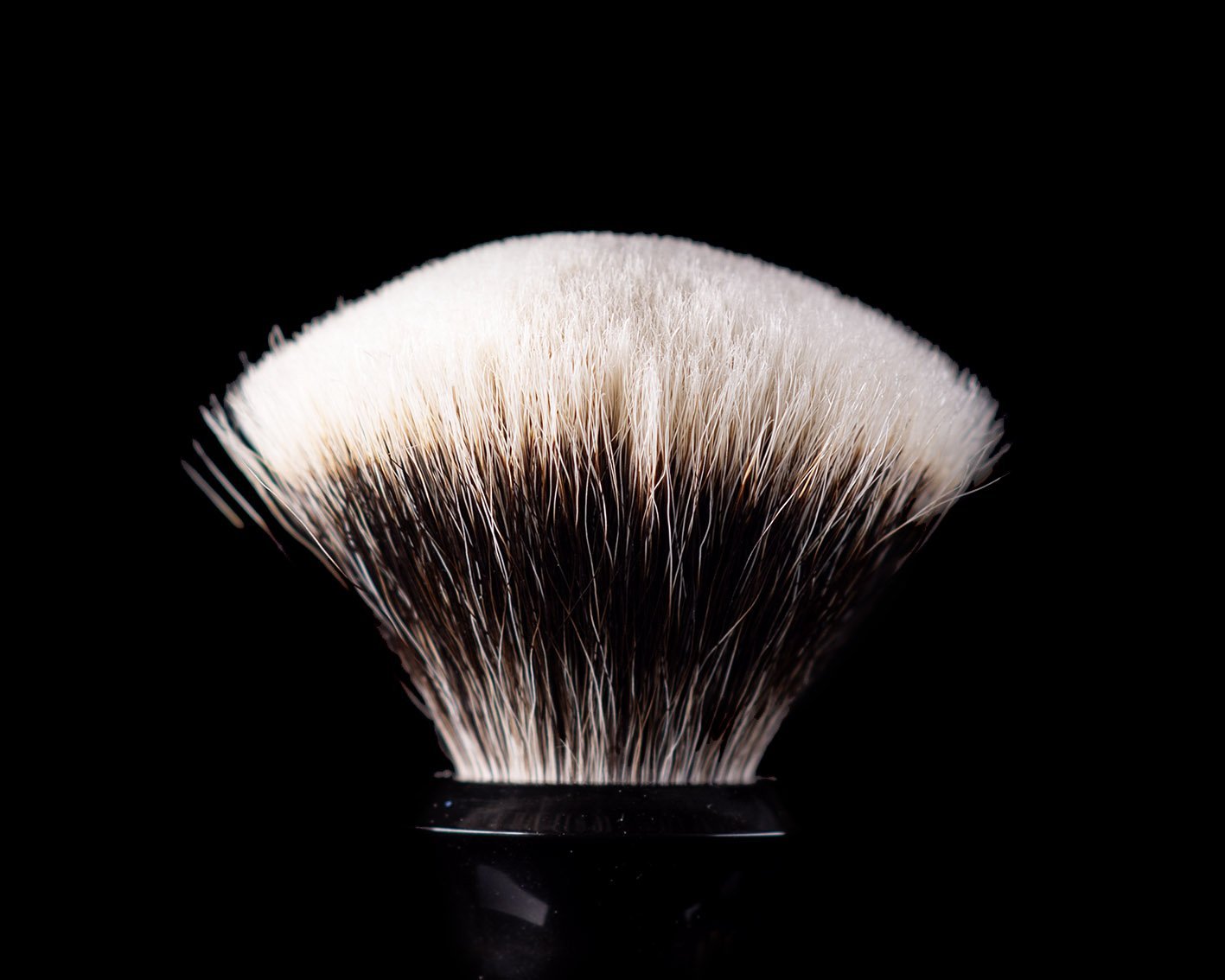 Two Band Badger Fan HD Gel Tips
UPDATE NOVEMBER 2023
Starting from November 2023 all badger knots are hand-tied with a new batch of hair.  
TOP SELECTION
This 2-Band Badger has 1.5 times more hair than a regular badger. This feature allows the knot to retain even more water and lather super fast.
TIPS PROCESSING
The gel tips feature is achieved with a process that makes the tips very fine. This knot has a medium stage process that allows the tips to be soft, yet durable.
Softer tips are possible to achieve with a stronger process, despite tips durability.
HAND TIED
As all badger knots, hair is hand-tied in our workshop to achieve the best results.